Austrade in Turkey, Azerbaijan and Georgia
The Australian Trade Commission – Austrade – is the Australian Government's lead agency for international trade promotion and investment attraction. Through a network of offices in over 49 countries, Austrade assists Australian companies to grow their international business, attract productive foreign direct investment into Australia and promotes Australia's education sector internationally. The Austrade office in Istanbul is responsible for Turkey, Azerbaijan and Georgia.
Are you looking to do business or invest in Australia?
Australia is a great place to do business and invest.
Australia has entered its 28th year of consecutive annual economic growth, setting a new record among developed countries for uninterrupted expansion.
We have the highest level of economic GDP growth among major advanced economies.
Australia is the world's 14th largest economy and Asia's fifth largest economy.
Australia has AAA rating with a stable outlook from all three global rating agencies.
We are connected globally and are a perfect location from which to access Asian markets.
Nine of the top 10 Fortune Global 500 and eight of the top 10 Forbes Global 2000 companies have operations in Australia.
Australian free trade agreements facilitate the smooth flow of goods, services and investments with major economies around the world.
Austrade is the first national point-of-contact for all international investment enquiries and will assist investors by providing the information needed to establish or expand a business in Australia.
Austrade can also assist international buyers to source Australian goods and services/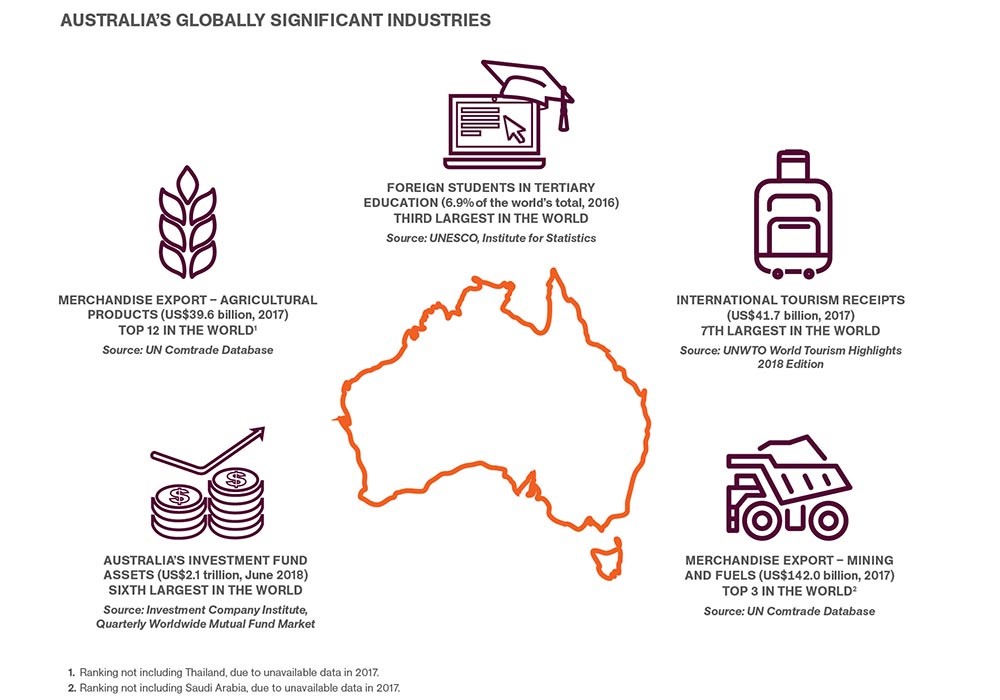 Are you looking to do business in Turkey?
Austrade can offer the insights and contacts you need to make your expansion into Turkey a success.
Follow Austrade at:
www.austrade.gov.au
Austrade You Tube
Austrade Twitter
Australian Trade Policy
Australia is pushing ahead with trade liberalisation – unilaterally, bilaterally and multilaterally. Australia is also working hard to strengthen international economic collaboration to reduce the risks facing the global economy and bolster economic growth.
For information about Australia's trade policy, visit the Department of Foreign Affairs and Trade
Other useful quick links:
Turkey Economic & Trade Information
Trade at a glance
Trade and economic statistics
Trade Talk newsletter
Business Envoy