About Australia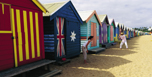 Quick links:
www.australia.gov.au
www.australia.com
www.itsanhonour.gov.au
Australia in Brief
This publication contains useful information about Australia: a stable, democratic and multicultural society with a skilled workforce and a strong, competitive economy.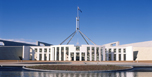 Parliament and Government
Australia's six colonies joined together to form a federation of states under a single constitution on 1 January 1901. See the links below for an introduction to Australia's system of government including the Constitution, Parliament, states and territories.
The Australian Constitution: www.aph.gov.au/About_Parliament/Senate/Powers_practice_n_procedures/Constitution
Museum of Australian Democracy: www.moadoph.gov.au
Parliamentary Education Office: www.peo.gov.au
Australian Parliament House: www.aph.gov.au
Multicultural Australia
Australian society is a melting pot of cultures. Australia's immigration policy welcomes people from all over the world and does not discriminate on racial, cultural or religious grounds
Quick links:
www.border.gov.au
www.citizenship.gov.au
www.multiculturalaustralia.edu.au
www.harmony.gov.au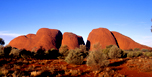 Indigenous Australia
Indigenous culture is diverse and strong, and makes a vital contribution to Australia's national identity. Aboriginal and Torres Strait Island peoples contribute significantly across many fields including the arts, media, academia, politics, sport and business.
Quick links:
www.indigenous.gov.au
www.aiatsis.gov.au
www.nma.gov.au
www.abc.net.au/indigenous/map
Australia for kids
Fact Sheets on Australia for school children

About Australia: more quick links
Year Book Australia 2012
Year Book Australia is the principal reference work produced by the Australian Bureau of Statistics. It provides a comprehensive and detailed statistical overview of various aspects of the economy and social conditions in Australia. In addition, it contains descriptive matter dealing with Australia's government, international relations, defence, social security, geography and climate. Read more
Phone directories