Studying in Australia

Australian education is world class. Its reputation and alumni have made Australia the preferred study destination for many students.
Australia has a reputation for academic excellence and is one of the best places in the world to live while studying. An Australian education delivers a Future Unlimited: better career and life opportunities, global career options and internationally recognised qualifications and skills. Visit www.studyinaustralia.gov.au to learn more about the education opportunities Australia has to offer.
Are you Australian Alumni interested in networking with other Alumni in Turkey? Register with us on (Sizin gibi Avustralya'da bulunan okullardan mezunlarla ile tanışmak ve sosyalleşmek ister misiniz? Sistemimize kayıt olun) ankara.embassy@dfat.gov.au
Quick links:
www.studyinaustralia.gov.au
www.studyinaustralia.gov.au/turkey
www.australiaawards.gov.au
www.education.gov.au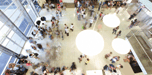 More reasons to study in Australia
Did you know?
Ten Nobel Prizes have been awarded to Australians. Of the ten prizes, nine were for science or medicine and one was for literature. Two other Australians have won Nobel Prizes but conducted their work overseas. Another four Nobel laureates have strong links to Australia.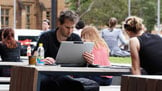 Scholarships
Australia Awards
The Australia Awards in Turkey aim to promote knowledge, education links and enduring ties between Australia and Turkey through an extensive scholarship program.
The Endeavour Awards is the Australian Government's internationally competitive, merit-based scholarship program providing opportunities for citizens of the Asia-Pacific, Middle East, Europe and Americas to undertake study, research and professional development in Australia.
The Endeavour Scholarships and Fellowships offer support to international recipients to study, conduct research and undertake professional development in Australia.
Endeavour Scholarship and Fellowship types
For professional development in an Australian work environment in business, industry, education or government.
For short-term research in Australia that contributes to a masters degree or PhD in your home country.
To read the Guidelines and to start your application and see Apply Now.
Quick links:
Scholarships
FAQs
Endeavour Award Holders and Alumni
The Australia Awards Alumni Network (AAAN) is an exciting initiative to support and promote the furthering of important relationships built by Endeavour Award Holders.
The Australia Awards Alumni Network promotes ongoing understanding, cooperation and research, and increases networking opportunities for its members on a global scale.
Being a member means participation in a global community of high-achieving individuals, accessing the activities, events, contacts and benefits offered by the Australia Awards Alumni Network.
Every Australia Award holder, who completes their Award, automatically becomes a part of the Endeavour Awards Alumni Network.
Visit the Australia Awards Alumni Network